Htwe Oo Myanmar is a unique place where Myanmar traditional and cultural heritage of string puppetry to be seen or learned in Yangon, Myanmar. Accepting puppet show for the audience of minimum 2 pax and Maximum 20 pax if booked in advanced. Preferred show time is 6 to 7pm on Weekdays and 5 to 7pm on Weekend for minimum 2 persons but special shows for out of these times are can also be requested if your group is 5 and more or can be paid for FIVE.
Contact us for booking & inquiry
Opening hours:
6 to 7pm on Weekdays
5 to 7pm on Weekend
+95 9 512 7271, +95 1 211942
Reservation : booking@htweoomyanmar.com
Enquiry : puppetryhome@htweoomyanmar.com
Contact person : director@htweoomyanmar.com

No.12 | Yama Street, Ahlone Township, Yangon (Rangoon) 11121, Myanmar
How to come to us?
Our place is located near the Ahlone Market, same name of the township. Our street, Yama, is very small and short so that most of taxi drivers don't know. Please ask them about Ahlone Market first. Please make sure that the Ahlone Market is not "Sin Min" or "Theik Pan" Market because this market is also in the same township and situated near Main Road. Most of them think this is Ahlone Market.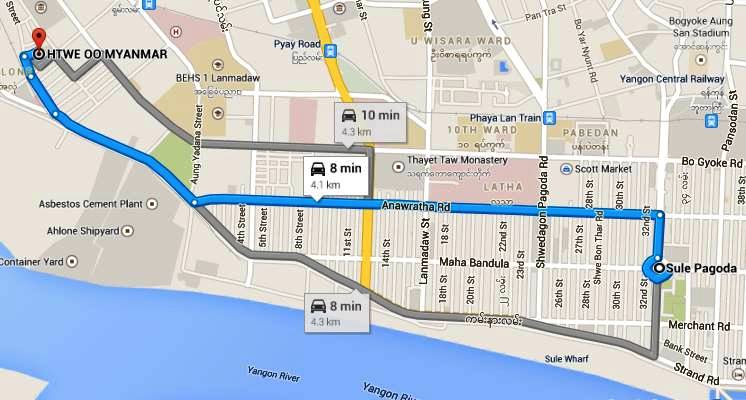 Join us on Facebook